Everyone needs storage. That much is obvious. But the rest can be cloudy in terms of what storage solution you need, what materials to use or where it will work best. Plus, you don't know what to expect of the buying process. This article explores a typical engagement, so you can focus your attention instead on meeting your storage needs.
Regardless of how you come to Patterson Pope, whether you're a new or referred client, there are certain things you can expect. First, you'll be paired with an account representative who will ask a series of questions to determine your storage solution needs. This initial interaction can happen by phone with the storage expert exploring the challenge the client is trying to resolve.
Patterson Pope tries to not just provide a product the client saw in an advertisement or heard about, but rather one that will be the best solution for that issue. This could be high-density mobile storage, smart lockers, static shelving, vertical lifts or carousels.
There are many options to consider. "We first understand our clients' projects, goals and expectations. We then develop an approach to solve the problems in a manner that exceeds those expectations," Patterson Pope CEO Denny Hammack said.
Onsite Survey of Needs, Processes
The storage rep is going to visit onsite to meet with you. This allows them to see the items you need to store, survey the space and assess your current workflow. This ensures you get the right product for the right situation.
"Among the many benefits to working with Patterson Pope versus other providers is our local presence," said Hammack. In addition to offering quick face-to-face responses to requests, our experts bring the added advantage of knowing local requirements such as seismic or fire regulations, which can vary widely geographically.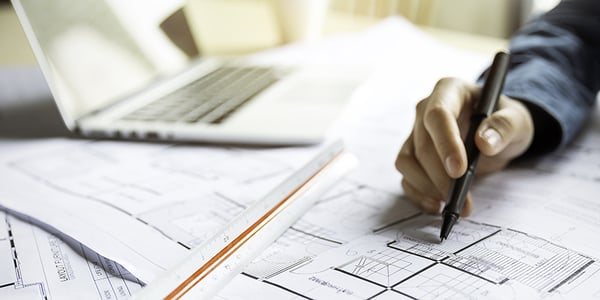 Expect a lot of why questions, said Hammack. "Most customers do things or store items based on space, existing work practices and how the people before did it."
But Patterson Pope doesn't want you to be limited by what came before or perception of space limitations. We'll try to engage you in thinking "what would you change?" This brainstorming information helps our experts give input to the designers, whether you're looking for a storage solution in a new, revamped or existing space.
In addition to consulting with you and users about what works and what doesn't, the Patterson Pope storage specialist also spends time surveying and measuring the space. In the case of a new build, we'll consult with the client's A&D team to be sure we fully and accurately understand the space.
"We cannot provide a solution tailored to the process unless we're engaged with the end-user," said Hammack. The objective is to learn "needs and pain points, measure and often weigh the items to be stored, and to understand their internal structure and purchasing process."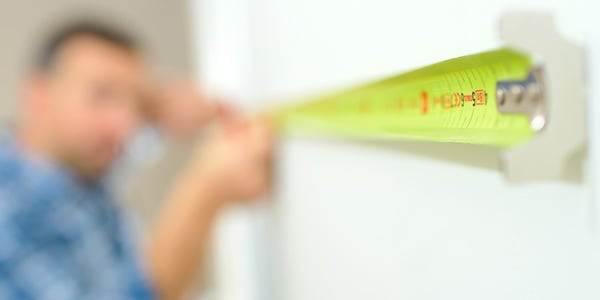 For every industry, the process is built on asking questions and envisioning all that can be accomplished with the best storage solution. Our people can provide gentle prodding about what has proven most successful in the past as far as efficiency, reporting, flexibility and budget, but Patterson Pope aims overall for "a collaborative effort," added Hammack. "Ultimately, the client is in control."
Tailoring Your Storage Solution
With Patterson Pope, part of the process is to tailor the storage solution to your particular needs. "Every project we perform is custom and unique," said Hammack. "Some more than others, but it is important for our customers to understand that we are not a catalog company."
"Too often when a company has limited product lines that they represent, the salesperson will only try to steer the client toward those limited ideas. Patterson Pope strives to have several ways to evaluate how the products we represent can provide a solution. That way, when a client does decide to purchase our solution, they feel confident that they are getting the best choice, not the only choice."
After all the interviews and onsite discovery, one of Patterson Pope's experienced designers develops some preliminary plans. Developing a quote along with a design, or a series of options depicted in CAD drawings or 3D renderings, typically takes two weeks. The design and product selections will reflect what Patterson Pope's experts see as the best solution. However, it is not the final word.
"It is extremely important to incorporate the client's input and engagement into this design, and make alterations and revisions to result in a final design product that reflects the solution they will adopt and utilize," said Hammack. "There is no greater expert on what the client needs than the client themselves."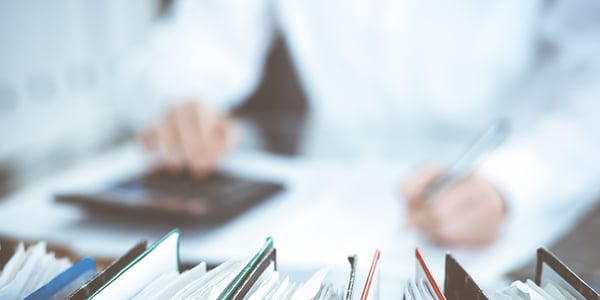 Communication is going to make all of the difference in the buying process, "The most successful projects we have performed have high levels of client engagement, both from the end-user level up through senior leadership," added Hammack.
This article explaining what to expect of the buying process is just the first stage in our open communication with clients and prospects. Working with our knowledgeable team, decision-makers in any industry can efficiently determine the best storage solution to add efficiency and productivity while securing and storing their stuff.
Patterson Pope is uniquely positioned to take on large multi-million dollar projects as well as smaller projects. We provide cost-effective solutions and strategies that fit the clients' budget and schedule. With over 40 years of in-depth experience in the storage systems industry, we know that teamwork with our clients, vendors and associates is the foundation of our business.
Still unsure? Please don't be. Patterson Pope has many established contracts for purchasing that can help make the actual ordering process easier while ensuring the client receives the best value. This includes contracts with Federal, State and Local Governments, Universities, Healthcare systems, and national and international Contracts with Industrial and Commercial Clients.