A break room is where people can relax, grab a cup of coffee, discuss the latest reality television dramas, and escape work stress. But your break room needs to be a comfortable space that projects a calm welcome. These office break room ideas for small spaces can help improve the vibe in your workplace.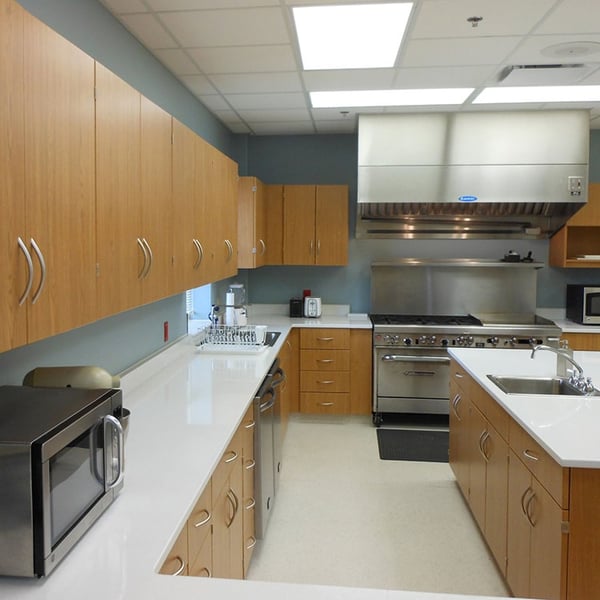 Gone are the days of the water cooler conversations. Employees now look for an appealing space where they can chill. The importance of a break room to your office dynamics can't be overlooked. A positive break experience translates to more productive work when employees return to their day-to-day tasks because:
People get to know one another better outside of their work roles and responsibilities.
Employees release job-related stress, which undermines motivation and happiness.
Workers have to leave their workspace to visit the break room, which gets them up and moving around.
Research has shown that taking breaks:
Improves health and well-being.
Prevents decision fatigue.
Restores motivation for long-term goals.
Increases creativity.
Helps consolidate memory.
Enhances learning.
Even in a small work area you can make decisions to free up a place for employees to relax and revive themselves. Try these small break room ideas. You'll notice many of them hinge on break room storage. That's what we do best, so can you blame us?
Aim to design an attractive, comfortable space. That can mean valuing quality over quantity. Having 10 stiff stacking chairs isn't going to mean as much to employees as having four really comfortable chairs and a couch.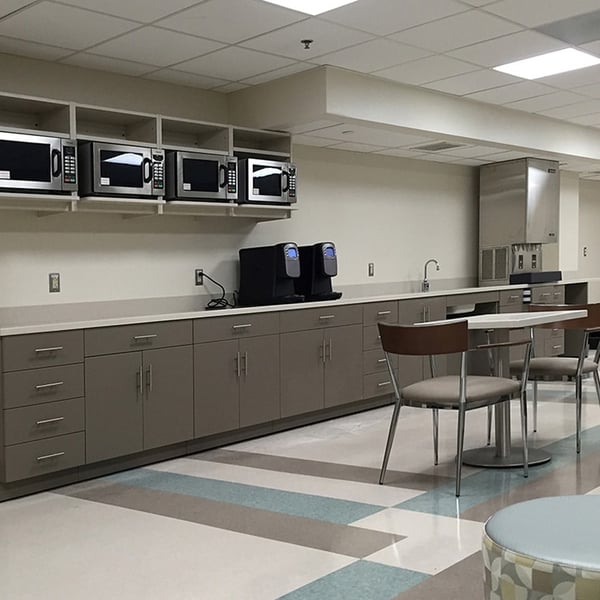 Organizing the little stuff throughout your work environment helps your people focus on making the big stuff happen. This is true in the break room too. Consider office break room cabinets, for instance. Attractive shelving with drawers can be customized to suit the aesthetic of your office. Combine Rousseau drawers and shelving to optimize storage in a compact space. Available in 13 standard colors, and many more custom ones, these units can come with locking doors, waste and recycling drawers, and galvanized or painted steel, laminated wood or plastic tops.
Keeping the kitchen fully stocked, and offering free quality coffee and healthy snacks, will encourage employees to visit the break room too. But you'll need somewhere to put all of those Keurig drink pods and pretzel packs.
Modular laminate cabinets are commonly used in an office break room and kitchens spaces. Meeting the needs of this specific space and your storage requirements, casework cabinets are hung with rail mounting systems that make change-outs simple as your needs evolve. Don't forget, the same casework can also be used in the rest of the office.
For straightforward storage of items of all sizes and weights, you could select 4-post shelving. Adding single-wall, double-wall or window doors offers more flexibility. Plus, you can easily adjust shelf spacing to accommodate a coffee maker or microwave on one shelf and the accompanying dishes on another.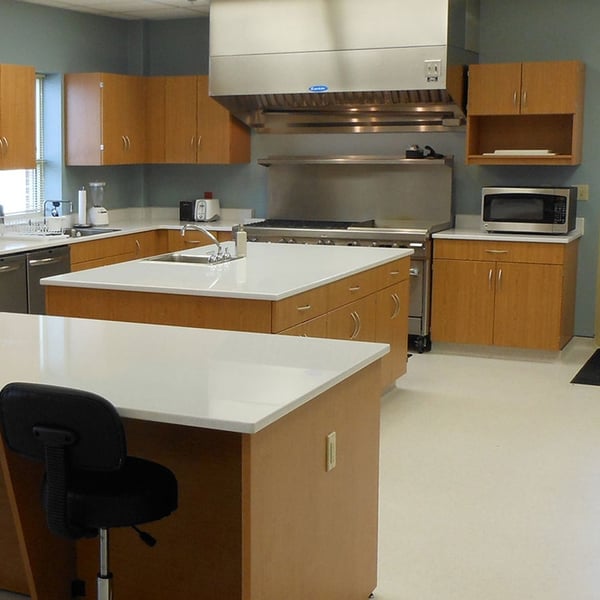 Be a little more creative with interior design in your office break room. This is where you might paint with bright colors or choose decor that stands out more. Modular personal storage lockers could provide your employees with somewhere to secure and store their stuff, while taking advantage of otherwise wasted wall space. Plus, lockers are available in many more attractive finishes today than you likely remember from your school days. You can even provide lockers with charging stations or refrigerated compartments for the employees who might need to keep medicines cool throughout the day.
---
The Best of Office Break Room Planning
Other great break room ideas for employees that make the most of your break room? Put an exercise ball or bands in there for people who want to get their blood pumping again. Or, on the other end of the spectrum, you might create a nap corner with noise cancelling headphones to let people catch a quick snooze on their breaks.
Having a space in the break room where your people can share family photos, motivational quotes, funny comics, and other news can help employees build relationships. Plus, asking for their input before you make any changes to the break room space makes sense too. It shows you respect your employees opinions and want to involve them in any changes at your organization.
Making the most of your work environment with these break room ideas for small spaces can help you both retain and recruit employees. The boost in productivity is also a plus!
Patterson Pope knows break room storage. Let our expert planners help you decide on the best break room storage solutions for your needs. Contact us today!