Pencils, papers and all kinds of supplies – it seems like the storage needs of today's schools are practically endless. When your school needs a new storage solution, your first thought may be to add some additional built-in cabinetry or shelving, but you may want to re-think this plan. After all, your storage needs may change again next year, and if you opt for a built-in option, you'll be stuck with it for the long term. Modular casework provides an alternative that works quite well for schools.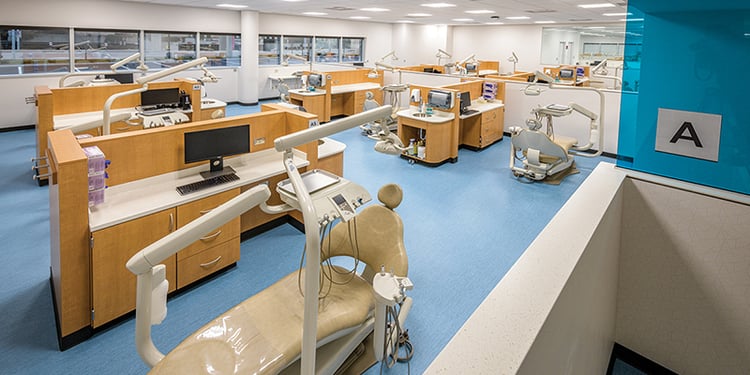 With modular casework from Patterson Pope, you can add the storage you need while still maintaining flexibility for future changes. As you consider the different storage solutions available to your facility, consider these reasons to choose modular casework.
Modular Casework Can Be Reconfigured
When you opt for built-in cabinetry and shelving, the items are nailed or bolted to the walls or floors. If your needs change in the future, making changes to the storage involves construction in the room. Not so with modular casework.
Modular pieces connect to a zip rail that is on the wall. In order to reconfigure or relocate your units, they are disconnected from the zip rail and moved where you want them. You won't have to destroy or even change the cabinets themselves. Since classes often change and the storage needs are different for every teacher, this is vital in the educational setting.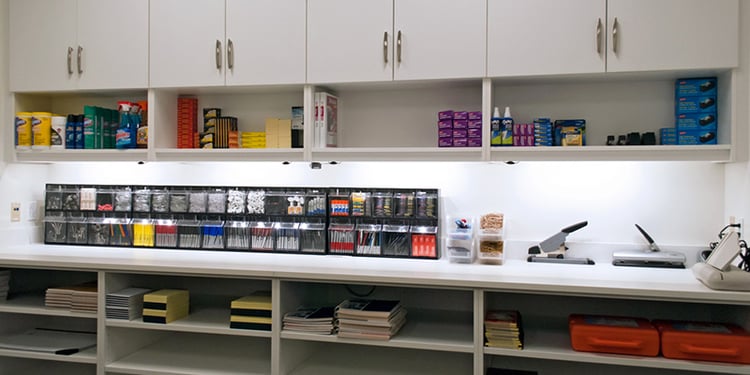 It Gets Installed Quickly
When your school orders modular casework, it will come to you in ready-to-install pieces. All we need to do is hang the zip rail, and we can install your storage and organizing modules or cabinets. This takes about half the time of installing traditional built-in millwork, all without sacrificing the function of your storage solutions.
Easy to Repair
Traditional millwork is built to stay, and this means that repairs are more challenging. When modular casework is damaged it is much easier to repair. The basic design of modular casework, which is built to be disassembled and reattached regularly, makes it easier to repair when the need arises. In most cases, it is as easy as simply replacing the damaged piece.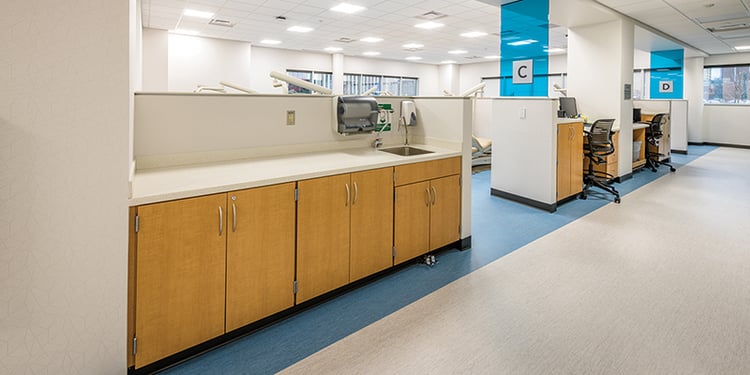 Order What You Need
One of the most popular benefits of modular casework for schools is the ability they have to pick and choose what they need. Does your third-grade teacher need flat shelves for storing paper? You can order them. Does your art room need many drawers for storing brushes and paints in the right way? Order this instead.
If you can imagine a storage solution, it's probably available with modular casework, so each room in your school can be customized to the exact needs of that educator and those students. Should your needs change in the future, either purchase new pieces or swap with another classroom to change the configuration.
Modular casework's durability and flexibility, combined with its ease of installation and repair, makes it the obvious solution in the education industry. If your school is in need of a storage makeover, Patterson Pope can help. Give us a call today to discuss modular casework and how it can change the storage problems your school is facing.