There's one thing COVID-19 hasn't changed — we still need and want to buy things. We're just doing it differently. As retailers pivot to provide contactless service and delivery, smart lockers offer an efficient solution customers appreciate too.
When it comes to the retail experience, the pandemic has brought many changes. Consumers don't want to:
Spend a lot of time in stores
Press on chip-and-pin pads
Touch products more than they need to
Plus, they want to limit their in-person contact with the retailer's employees or other shoppers. A survey by national firm Inspire PR Group found shoppers in April 2020 were "most concerned about the perceived health threat posed by other customers, more so than employees."
All these safety fears have had a real impact on consumer habits. We've yet to see which ones are lasting. Yet retailers must react.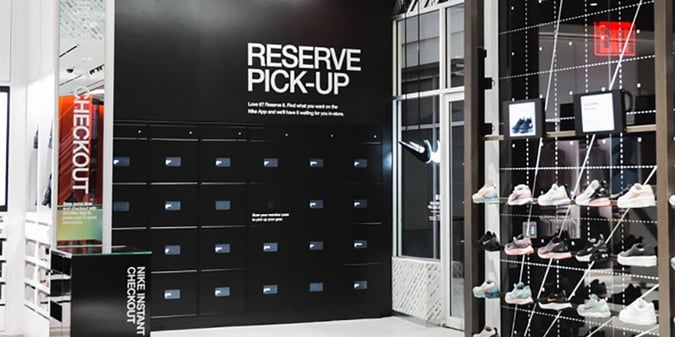 Changes to Consumer Behavior
Consider the move to contactless payments. Mastercard "reported a 40 percent increase in contactless payments during the first quarter of 2020 alone." But scan and pay apps and mobile wallets aren't the only change.
While e-commerce is not new, different categories have seen massive increases in online sales. Look at online groceries. According to Brick Meets Click and Mercatus research, "U.S. online grocery sales hit a record $7.2 billion in June, up 9% over May, as 45.6 million households turned to online grocery pickup and delivery services."
In Sioux Falls, the Avera McKennan Hospital & University Health Center, has even set up a Hy-Vee Aisles Online locker in one of its employee parking lots to "promote balance and time with those they hold dear."
At the same time, retailers have had to quickly pivot to ship-to-store and curbside pickup options. Target, which had already been working to transform its supply chain and fulfillment infrastructure, has seen sales rise. In the first quarter of 2020, same-day services fulfilled by the brick and mortar stores grew 278%. Plus, in the retailer's second quarter earnings call, it predicted sales would rise nearly 15% over 2019.
Best Buy, similarly, leaned into curbside pickup. Moving to curbside-only in the middle of Q1 helped the electronics retailer "retain 81% of the previous year's sales in the last six weeks of the quarter 'even though not a single customer set foot in our stores."
So, where do smart lockers fit in?
Smart Lockers in Safe Retail
Brick-and-mortar retail businesses need to regain customer trust and confidence. Smart lockers can help by streamlining the consumer's interaction with the business. These low-maintenance lockers are "easy to use for store associates and all customer demographics."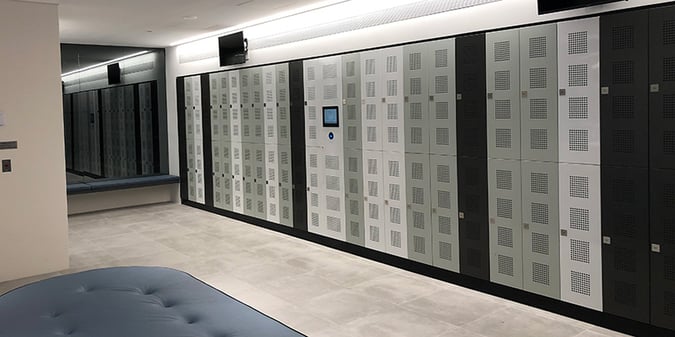 Lowe's Home Improvement launched branded pickup lockers for online shoppers in the Charlotte area over the summer. By September, the company had already announced its plan to roll out self-service lockers at more than 1,700 stores in the U.S. by the end of March.
With a bank of touch-less lockers in a retailer's or strip mall parking lot or at the entrance to the store or shopping center, the customer can buy online and pick-up in store (BOPIS) to avoid time spent in line or within the enclosed space of the retail outlet. After all, the checkout has emerged as one of the most dangerous places in the store, according to public health and worker safety experts.
These lockers can not only smooth customers' pick-up process, but also offer them a frictionless return mechanism. Considering 8.89 percent of brick-and-mortar purchases, and at least 30 percent of online purchases, are returned, touch-less lockers can help take the hassle out of the process.
Along with simplifying returns, repair services can also benefit. Instead of having to collect a watch, cell phone or camera at a service desk at the back of the store, the customer would be sent a text or email notification that their item is ready for collection.
As for the transition to a cashless society? Smart lockers can help there too. A shopping mall, for instance, could differentiate itself by offering smart lockers that accept contactless payments.
Added Smart Locker Advantages
Smart lockers can contribute to the frictionless experiences retail customers seek. Integrating this technology into workflows and back-end systems can also reduce administrative burdens or complexities for retail staff to achieve greater efficiencies.
Store-to-store transfers can be expedited, and the amount of human-to-human contact can be reduced. An automotive parts supplier sending parts to repair shops throughout the day could leave orders in their smart lockers for automated courier pickup. A shoe store transferring a brand of shoe sold out at one location to another could also benefit.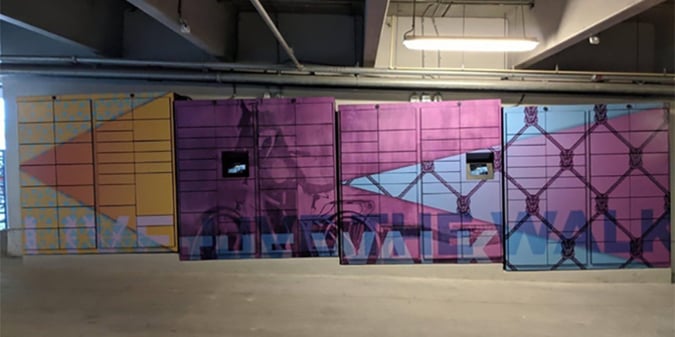 Installing package lockers for partner retailers can also be an income generator. Meanwhile, it brings people to the store. That's why we see brightly colored banks of Amazon lockers outside convenience stores. Or at Walgreen's. The customers who don't want to risk the safety of their package left unattended on their doorstep can choose this option instead and receive an alert their package has arrived at their selected drop-off locker.
Further, the data the locker technology offers can prove invaluable. Connected smart locker tech can provide insight into who is using lockers, what types of items are being retrieved, how long after delivery notification items are retrieved and more.
Retail in the New Normal
Shopping isn't stopping. But how we do it is changing rapidly. Smart lockers are one useful technology in the retailer's toolbox to provide safe, sanitary and secure customer experiences. The advantages for employees and the business brand can't be overlooked either.
Touch-less lockers can play a role in retail transformation. Learn more about smart locker technology today!