If you're a regular reader of our blogs, you know we've written about how libraries are changing. While still places devoted to research, they are becoming social centers, too. Meeting rooms, whiteboards, and digital connectivity are all the rage. There's also a more basic realization happening. Libraries are becoming places where people want to be, period. Along with that comes a re-examination of what a library can – and should – look like. To some degree, it can become a showplace. So the question is…in our modern times, what's possible?
Embracing Transformative Ideas
Patterson Pope works with Spacesaver, for years the industry's leader in high-density storage solutions, to design and outfit library spaces with modern shelving and storage items. Patterson Pope and Spacesaver each have more than 40 years' experience in the art. Needless to say, we are well positioned to design storage solutions that support a library's vision and mission. We offer a variety of solutions to help libraries free up space while at the same time offering exceptional perks. We're talking computer workstations, cafes, and other spaces for patrons to learn and interact.
Showcase & Display

– Outward-facing shelves or browsing bins encourage patrons to linger and engage with materials, and custom end panels integrate seamlessly with the building's interior design.
Collections Care

– Perforated shelving, sometimes installed in conjunction with perforated end panels, helps maintain ideal conditions to preserve rare books and other historic documents.
Technology Access

– Libraries help bridge the "digital divide" by providing high-speed Internet access to patrons who would otherwise be cut off from online learning opportunities.
Meeting Places

– Cafes encourage patrons to linger at the library, and they also provide an additional revenue stream. Some cafes double as meeting areas for book clubs and study groups.
Compliance & Sustainability

– Not only are our storage systems compliant with ADA requirements, fire codes, seismic regulations, and other directives, but our storage consultants can help ensure that your installations comply with all applicable laws
The Aesthetics of Modernization
When it comes to updating the look and feel of today's libraries, we aim for great achievements. That's why things like end panels, lighting, and other custom solutions are always part of the equation; they reinforce the themes of a building's interior design. In effect, they transform shelving units into design elements. Patterson Pope and Spacesaver have proven time and time again that storage systems can integrate beautifully with a building's interior design.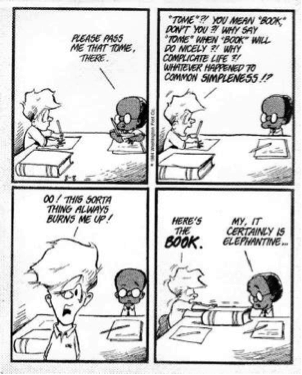 Never an Off-the-Shelf Solution
Libraries are still about books. Volumes. Tomes. No matter what you call them and no matter the advancement of digital options, there is still a place in our society – thank goodness – for paper books. They are still a library's heart. When it comes to storing those essential items, Patterson Pope offers numerous options – tailored to the client's needs.
Compact Shelving

– By eliminating fixed aisles and creating movable aisles, compact mobile storage systems increase storage capacity, improve efficiency, and consolidate collections.
Cantilever Shelving

– This option includes traditional library shelving as well as a variety of modern options, such as pull-out browsing boxes, that offer a convenient way to display and store materials.
Flex Shelving

– From A-frame shelving to wheeled carts and shelving units, these options allow staff to create custom spaces on the fly.
Off-Site Shelving

– Designed specifically for storage in climate-controlled warehouses, high-bay shelving systems provide optimal space efficiency, accessibility, and protection for stored items.
Entertain Your Imagination
My friend the professor is right about that space that's been designated for his students' creative works. It's a tiny space located in the basement of the university's library, down a dank hallway that no one would venture to explore. I mean, I did… but only to prove my friend's point. Once I found it, I felt so uncomfortable that I wanted to leave as soon as I could. An uninviting place has negative effects – browsing being just one.
Collections – whether from university graduate students or just in general – ought to be celebrated. Displayed. Honored. The world's knowledge is worth sharing.
When you think library transformation, then, think Patterson Pope and Spacesaver. Assemble a team that understands and appreciates the specialized needs of library collections, the people who use them, and the people who preserve and protect them. Space assessment… design… installation… we can help with all of it.
And the best part? No surprise endings.
Wanna see more? Check out this brochure from Spacesaver.